Mozilla Thunderbird has built-in PGP encryption. This article explains how to set it up to work together with your StartMail account PGP key.
Prerequisite
We assume you've followed the steps to set up your StartMail account in Mozilla Thunderbird so you have a working connection in Thunderbird to your StartMail account already.
This article contains two sections. First, you will need to export your private PGP key from the StartMail interface. Then you can follow the steps to set it up in Thunderbird.
Exporting your private key
1. Click on Settings>PGP keyring



2. Click on your name under 'own keys' to download the key.

3. Click on Download > Private Key.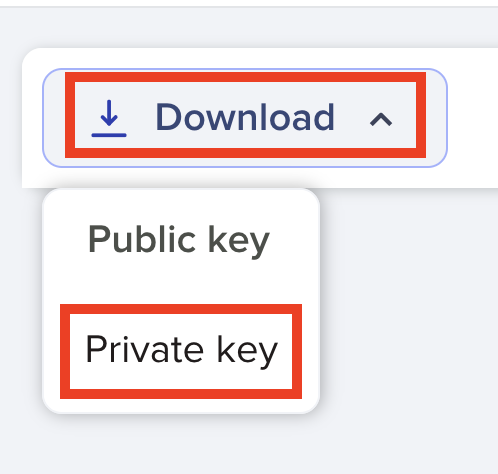 4. Enter your PGP passphrase where it says 'password' to download the key. This will download an .asc file to your Downloads folder, which we'll use for importing into Thunderbird.



Setting up PGP encryption in Thunderbird
Click on the three horizontal lines at the upper right of the main Thunderbird window and select Account Settings.

Select End-To-End Encryption from the left menu.

Click on Add Key.

Select Import an existing OpenPGP key and click Continue.

Click Select File to Import... This opens the file browser on your local machine, from here you need to select the earlier downloaded file that contains your private PGP key.

For easy access, make sure Treat this key as a Personal Key is selected, then click Continue.

Enter the PGP passphrase for the key and click OK.

A success dialogue should appear. Click Continue.

Now select the key you've just imported to be used.

You're now done with the setup and can use your StartMail PGP key for encrypting and decrypting messages.
Next steps
Please remove the downloaded private key file from your Downloads folder!
Read the Mozilla Thunderbird how to pages for more information on how to work with encryption in their application.
Note that the PGP Keyring from your StartMail account is not available, so you will need to import public keys from your recipients separately.