To use StartMail with your own domain, you'll need to configure some DNS records with your domain registrar. The domain records you need to configure are listed in the Settings > Domain panel. You can find them by opening the Domain records option.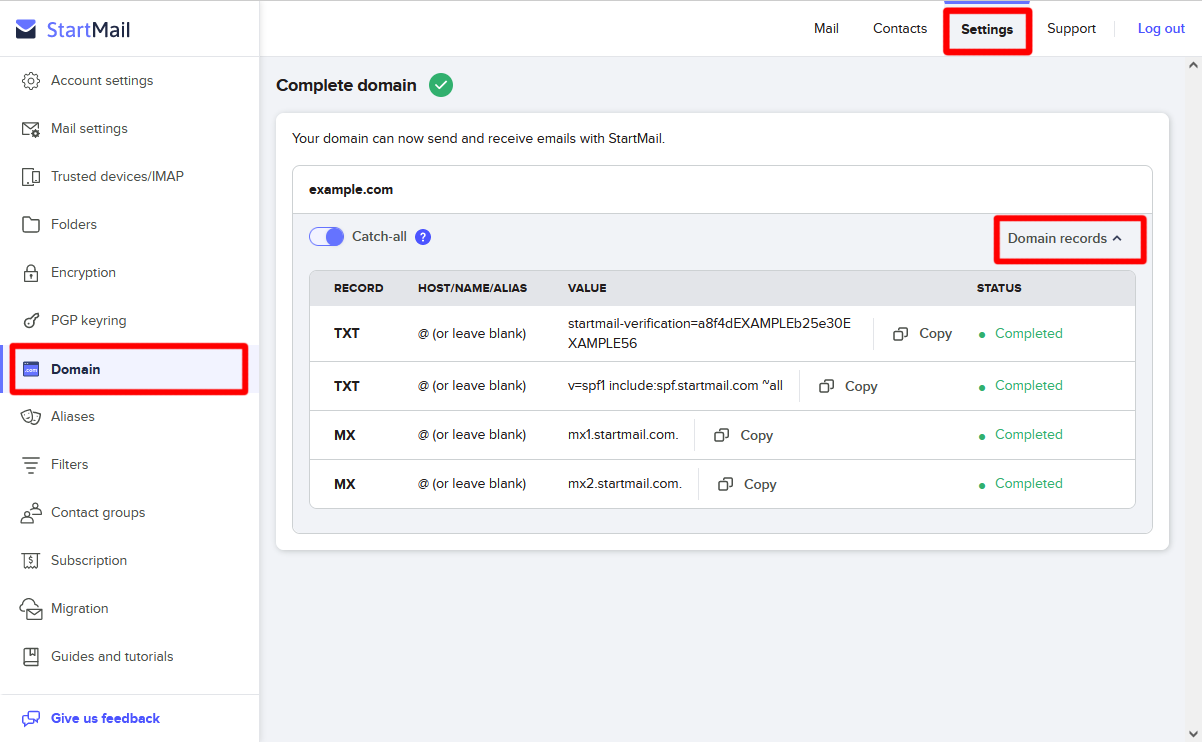 If one of the records is not set up correctly, it will mention this on the same page.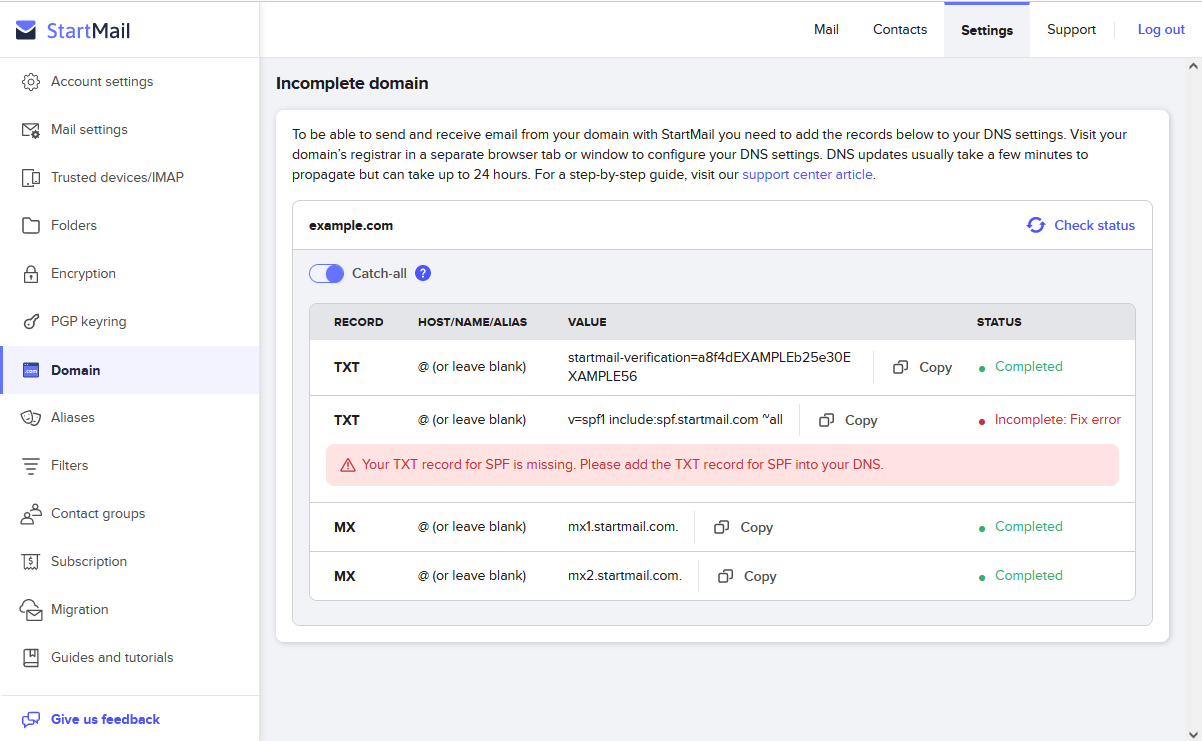 Records
TXT Verification record
The verification record was set up before you were able to proceed with your registration. See Setup a custom domain for more information.
Mail (MX) records
We have two mail servers. If your registrar does not allow you to put them on the same priority, it's also supported to have different priorities on them.
| Record type | Host/Name/Alias | Value | Priority |
| --- | --- | --- | --- |
| MX | @ | mx1.startmail.com | 10 |
| MX | @ | mx2.startmail.com | 10 |
TXT SPF record
| Record type | Host/Name/Alias | Value |
| --- | --- | --- |
| TXT | @ | v=spf1 include:spf.startmail.com ~all |
Notes
Depending on the Time to live (TTL) configuration of your DNS settings, changes take between a couple of minutes up to 48 hours before they're in effect. When you're migrating your domain(s) you might want to temporarily choose a shorter TTL so the transition goes more smoothly. After the change is done, you can set a longer TTL.
You do not need to set up a separate DKIM record, we sign the message with our StartMail DKIM key when you send it and we receive it on our servers.
DMARC is not supported on Custom Domain Accounts.