This article is about enabling/disabling the dark mode.

Note: This is a beta version. You may notice some visual imperfections and minor bugs. Most noticeable are emojis that appear distorted in StartMail but will display correctly in the StartMail light mode or in another email client.
1. To enable the dark mode in your StartMail Interface go to Settings > Account settings > Appearance > Dark mode. Enable/disable the Dark mode with the toggle.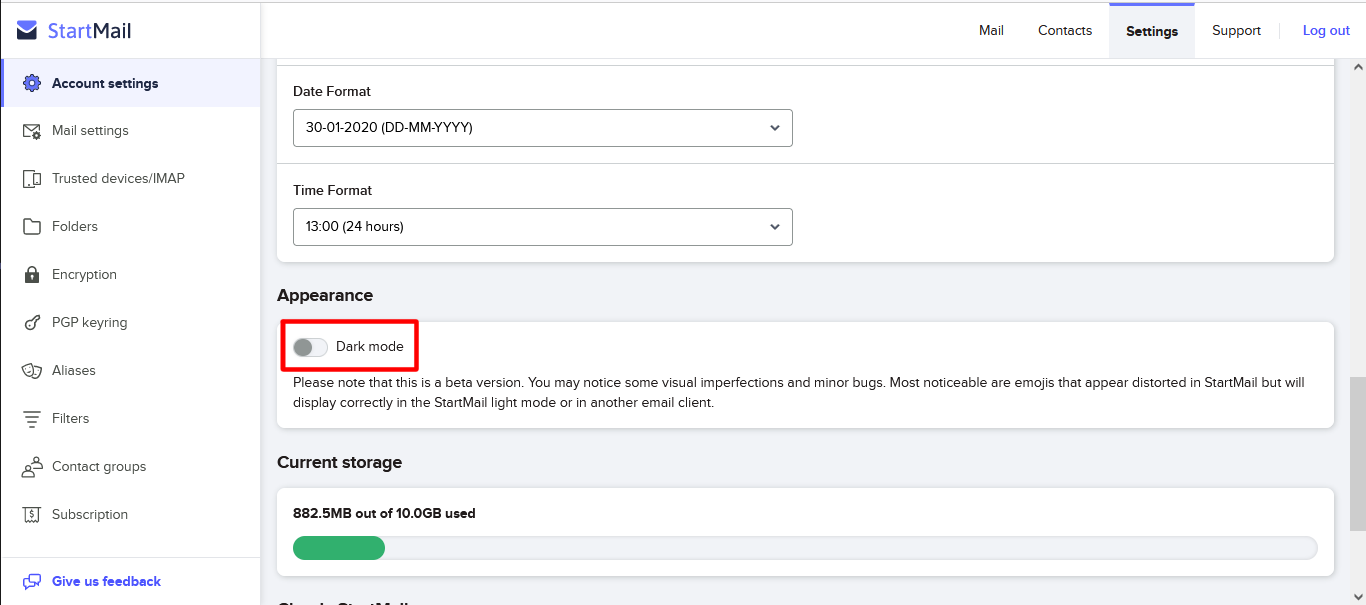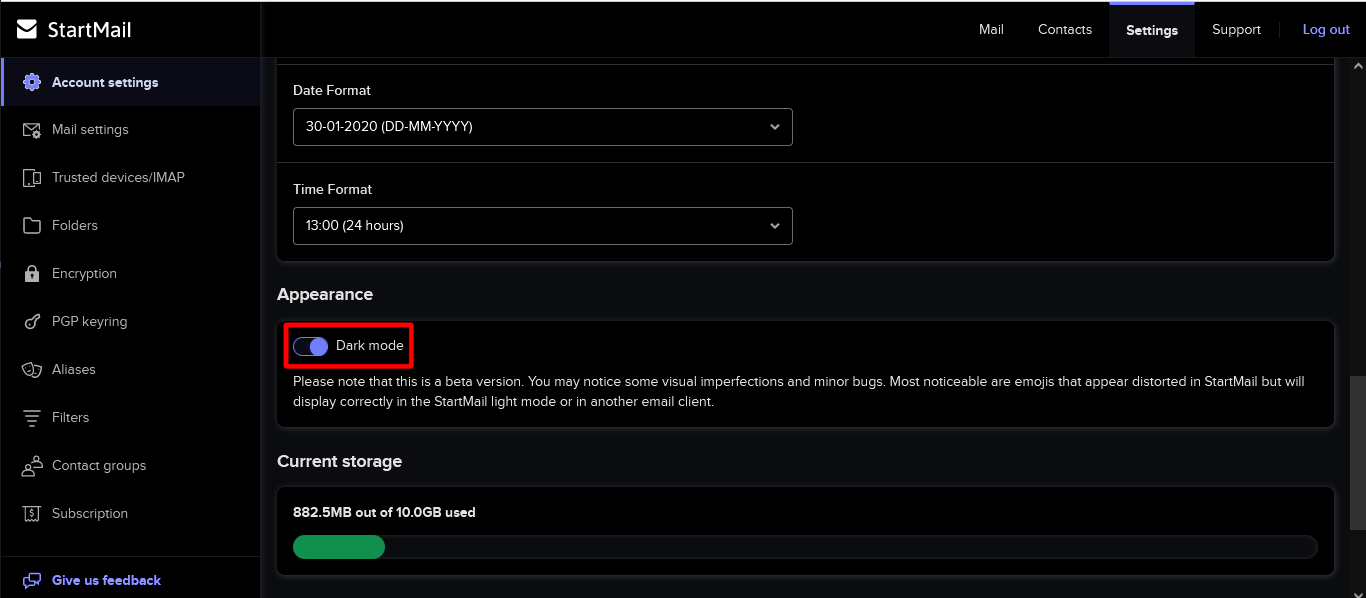 2. If you have difficulties with the dark mode while composing an email, you can disable the dark mode only for the composing field.
3. To disable dark mode just for the composing field, dark mode already has to be enabled in the settings.

4. Click on Mail > Compose. Here you see now the Light editor. Enable the Light Editor Toggle, to change the background color for the compose field.