In order to migrate your emails from a different email provider to StartMail, you can choose to use our ShuttleCloud service.
You can also do it manually by following the instructions from this article: Transitioning to your new StartMail account
ShuttleCloud is a cloud-based data migration software intended to be used for importing emails. ShuttleCloud is committed to ensuring the integrity, privacy, protection and security of user data by using the highest encryption standards SSL AND OAuth. This is to ensure the security of your emails when migrating. We currently support up to 10 GB of Storage space.

ShuttleCloud Service
1. To start, go to https://migrate.startmail.com/ and click on Start.

2. This is the email account selection page. Here, you click on the email provider that you wish to migrate over to StartMail.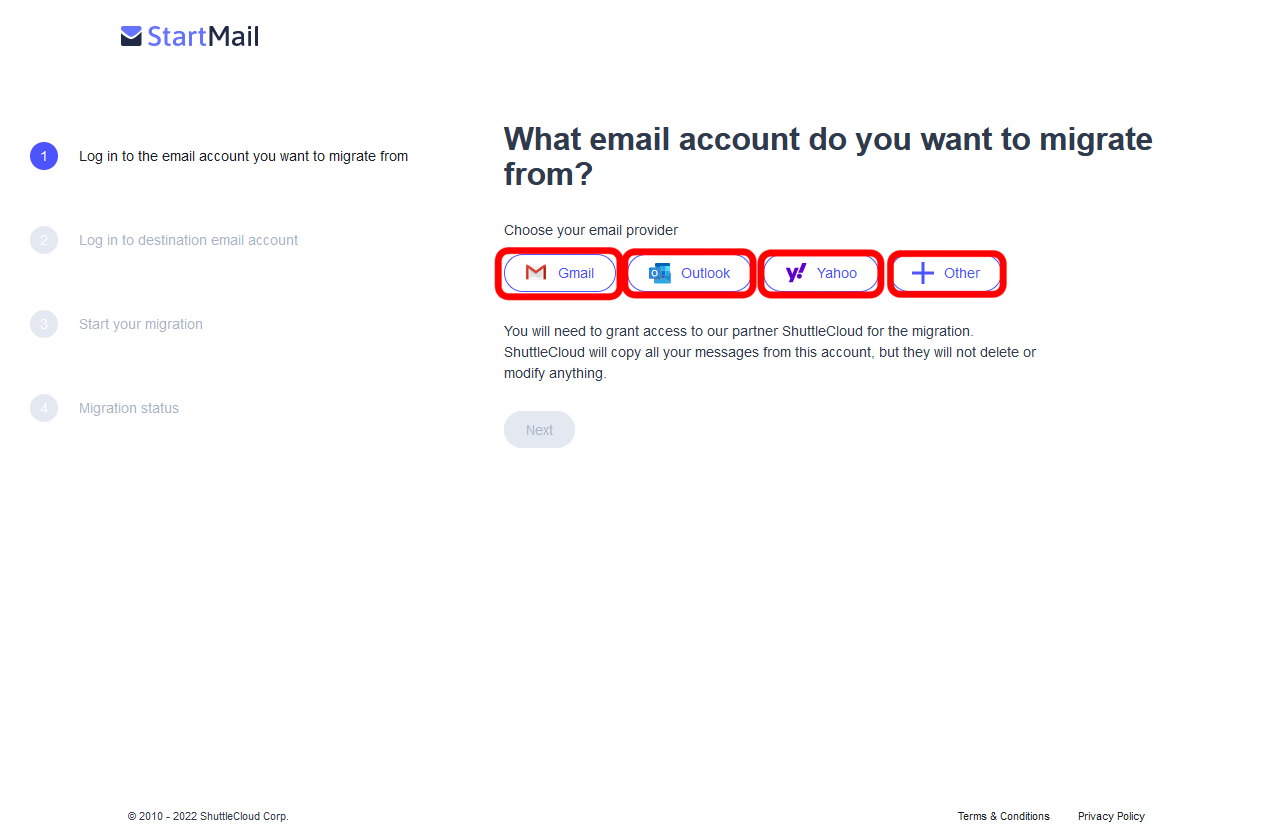 3. You will then be asked to put in your account name account that you selected to migrate.
Depending on the selected account, you might be redirected to sign in.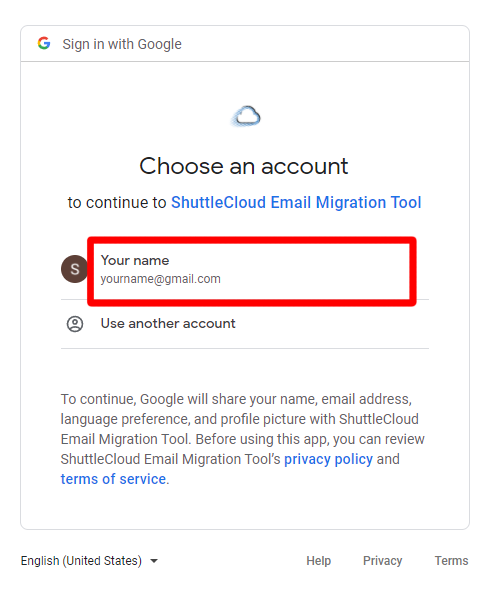 4. ShuttleCloud will then ask you to allow the migration from your source account.
Here, you must click "Allow".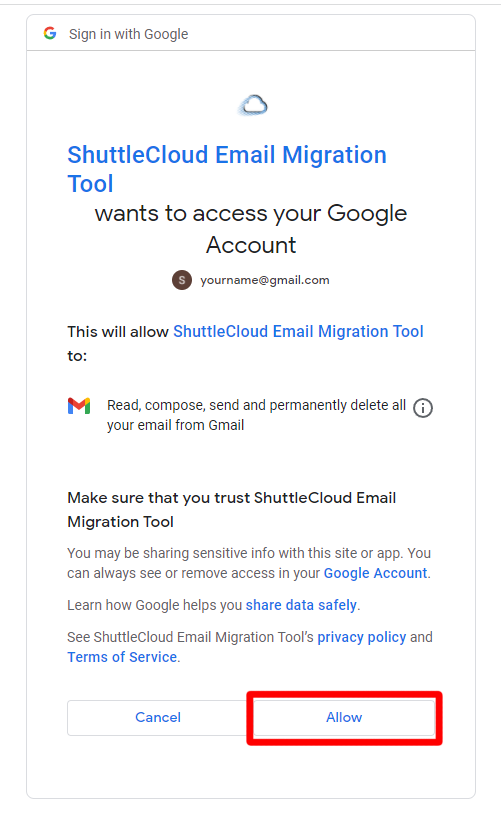 5. Login into source email account by typing in the source email address you would like to migrate from and click "Next"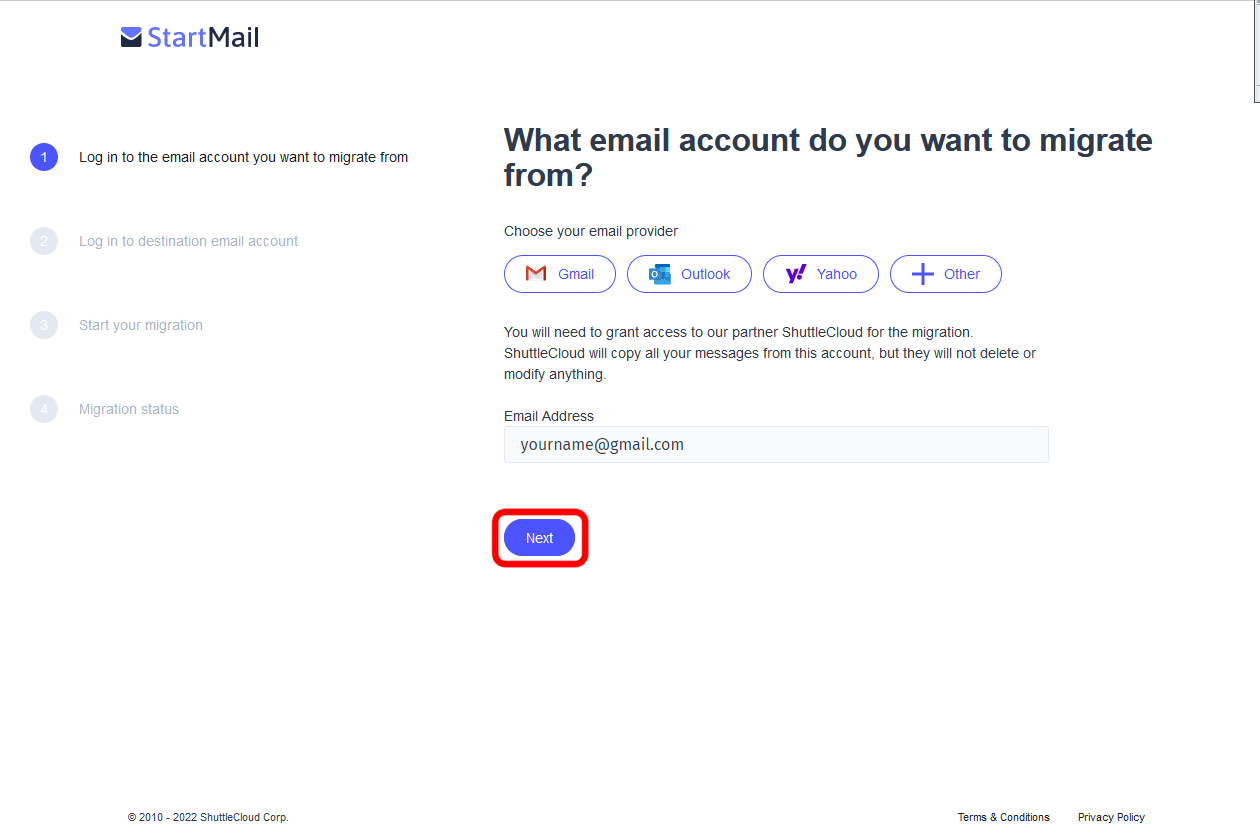 6. To migrate your source account via ShuttleCloud to your StartMail account, you must first create a IMAP connection, to do this please follow the steps in the following article:
Configure a trusted device / IMAP password
7. Login to the destination email account by typing in the StartMail email address and your device password (this is displayed only once when you add a device to enable IMAP) of your StartMail account and click "Next".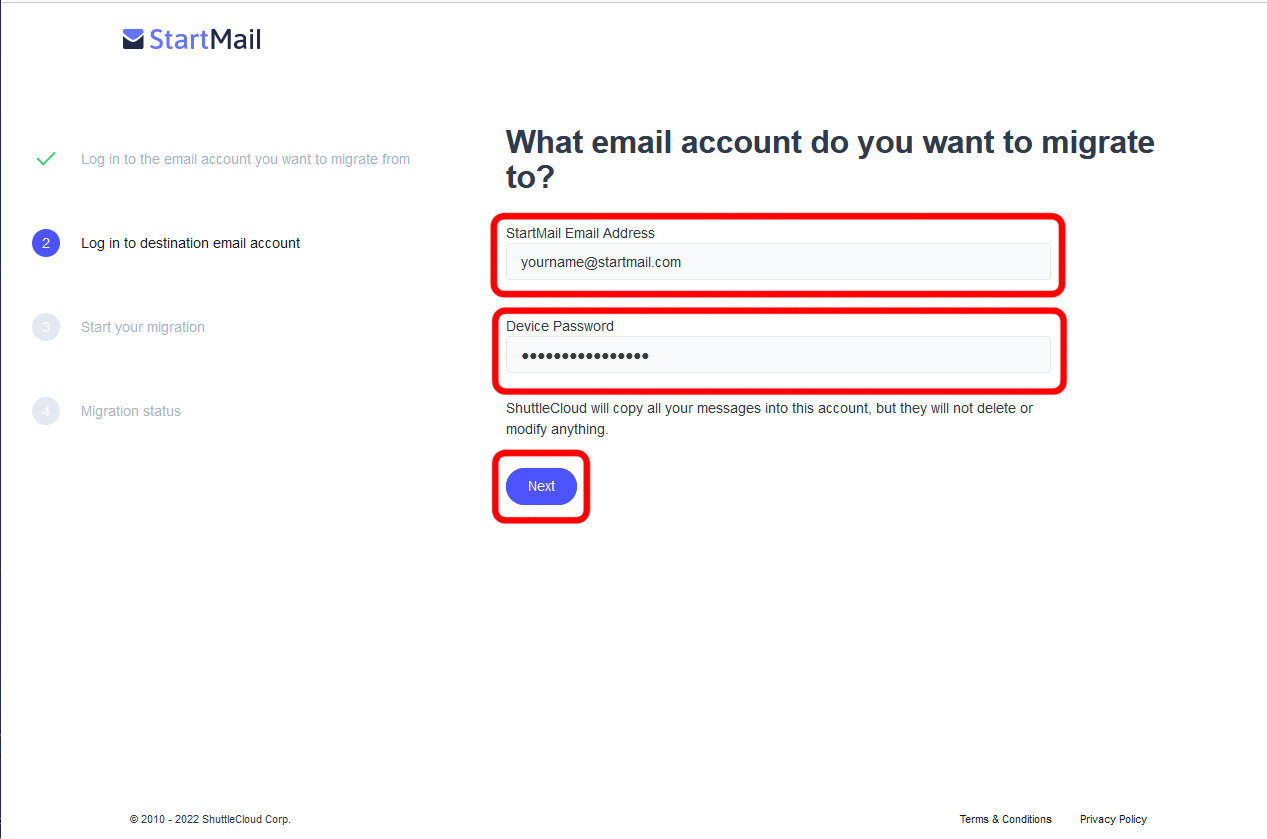 7. The process is now set up, to begin click "Start Migration"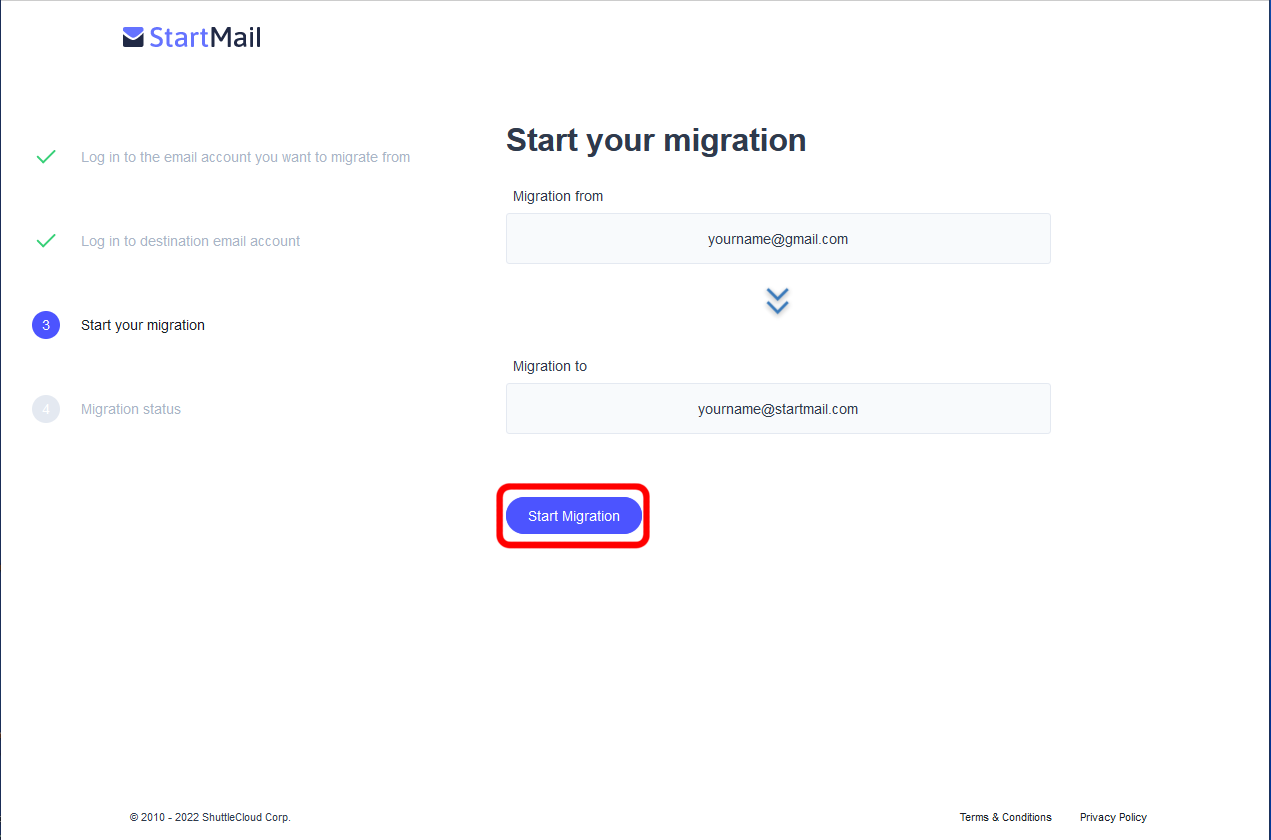 8. Your migration has now started and will run in the background, you can save your migration code to check the status of your migration.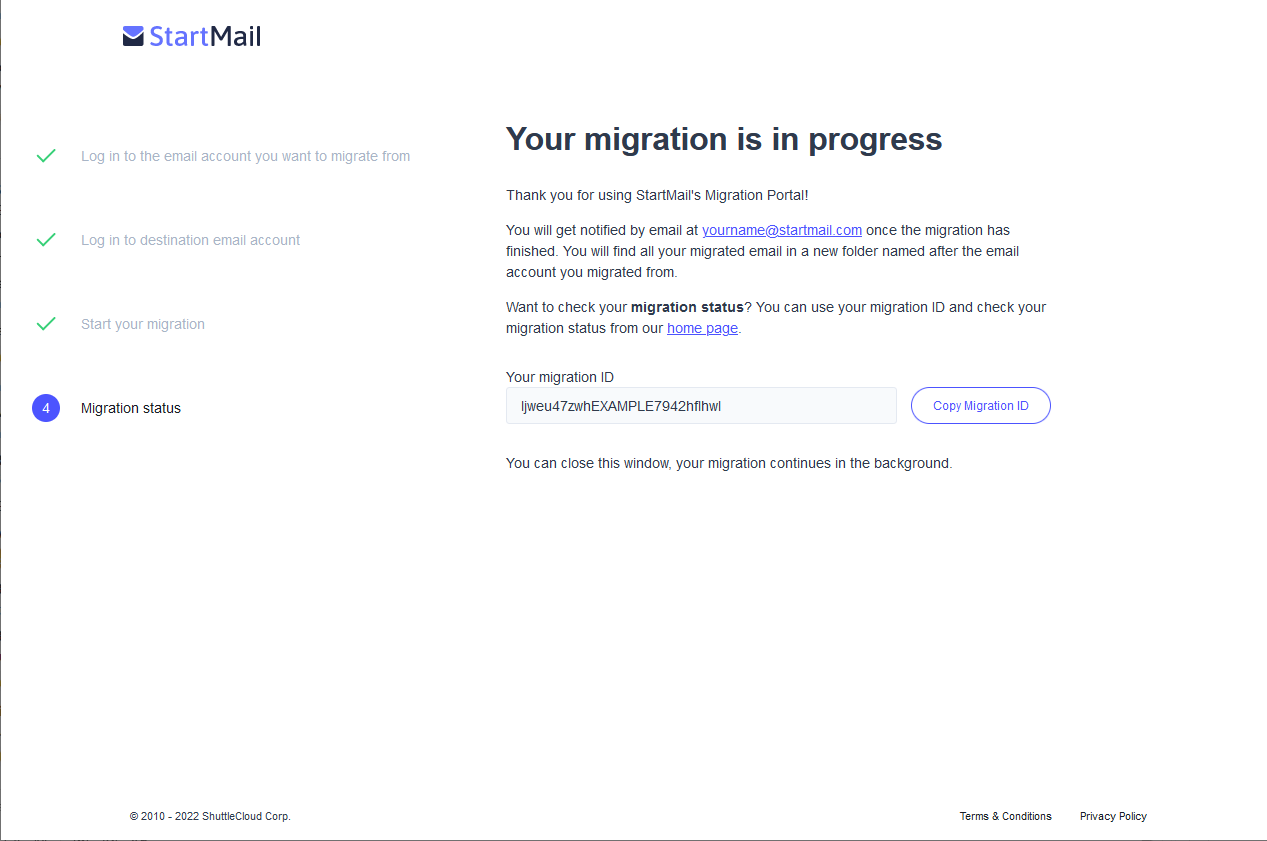 9. A message stating "Your migration is now complete" will appear when the migration is finished.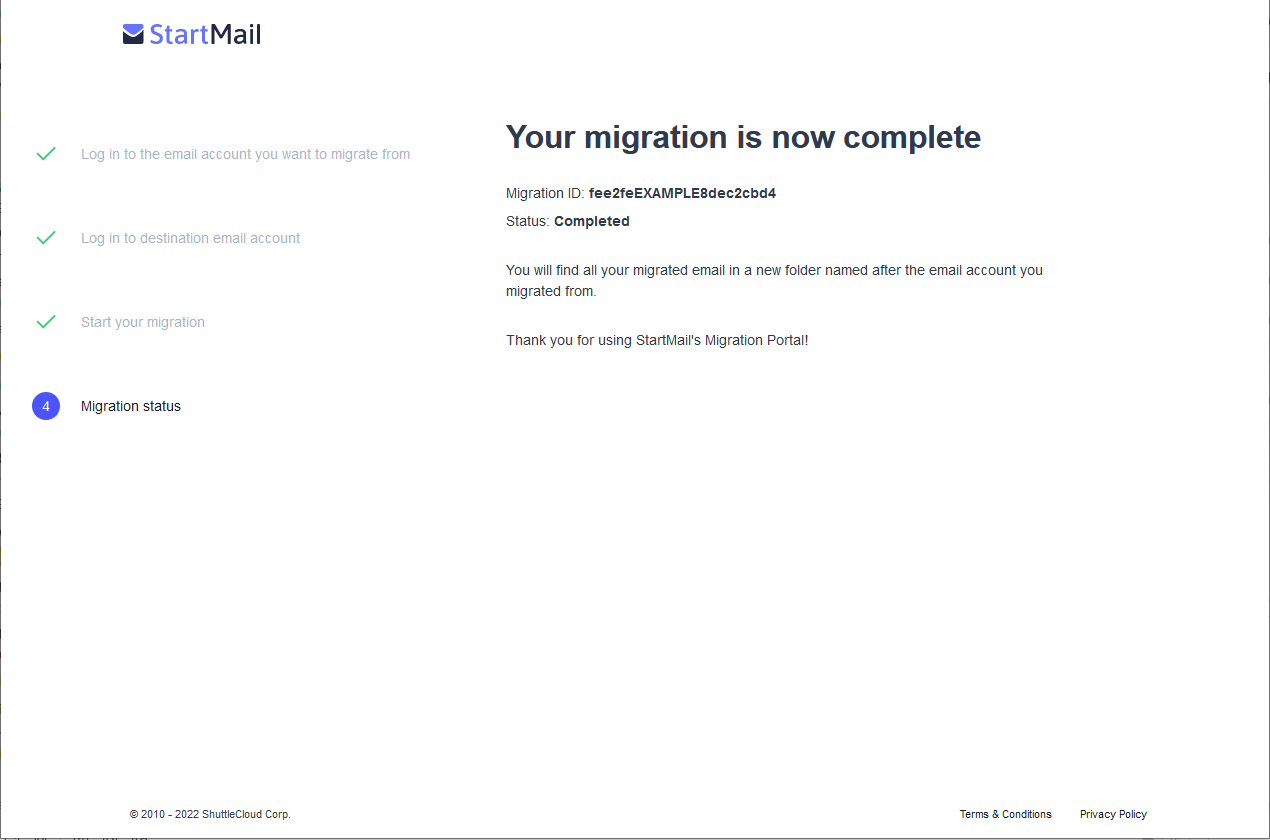 When you log into your StartMail account in your "Inbox" you will find an email telling you your migration has finished.

10. You will now be able to find your imported emails under your "Inbox" drop selection.